Enable dark mode with Jamf Pro 11 - with a boost from Arc.
Eager to experience dark mode in Jamf Pro 11? Your wait is over! Enhance your user experience with Arc and a whole lot more.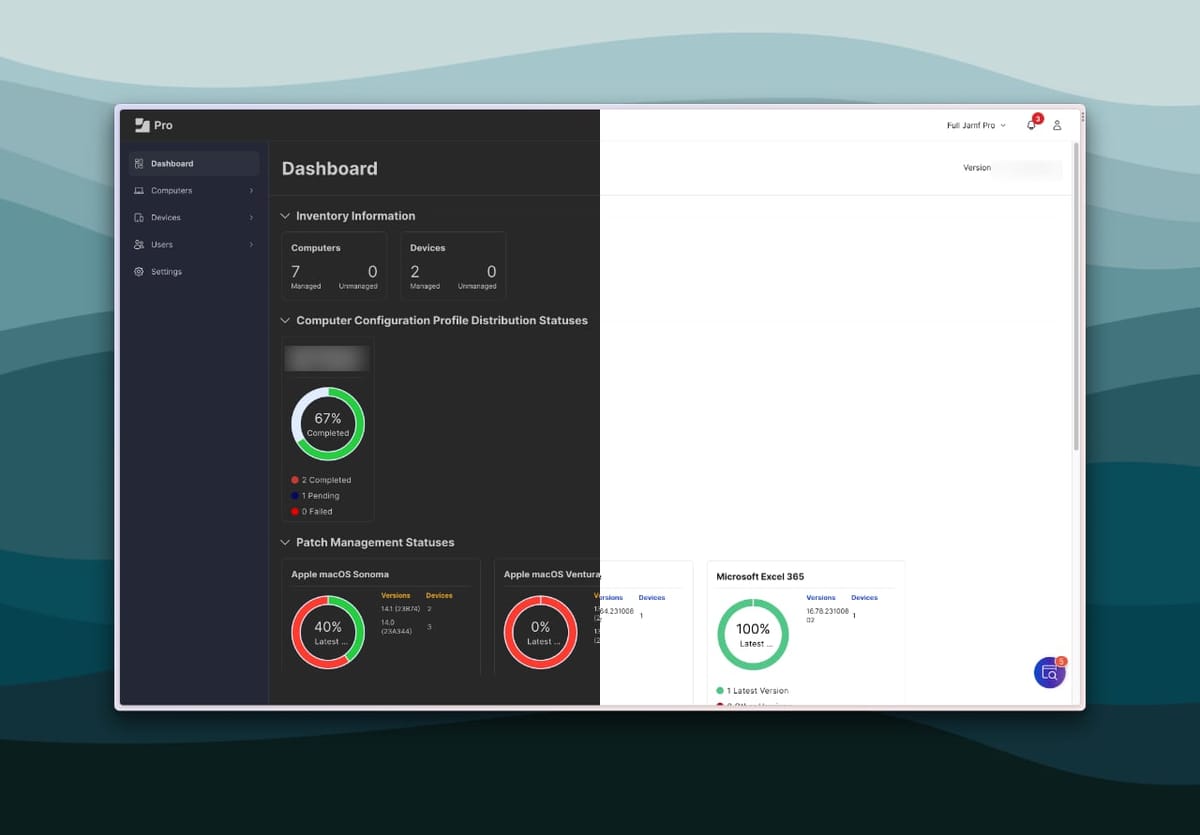 Dark Mode Enhancement with Arc
Firstly, you need to download Arc! Get it here, you won't be sorry.
Arc boasts a fantastic feature called Boosts.
"Boosts present a novel way to edit, remix, and share your internet experience with friends. Create Boosts directly within Arc to elevate your browsing."
After installing Arc, ensure you set up your new browser. It might appear slightly different, yet it is packed with numerous innovative features for you to explore!
Discover More about Arc in the Video Below
How to Activate Dark Mode
Navigate to your Jamf Pro 11 instance. Hover over the URL bar to reveal the 'Site Controls' icon and click on it.
To initiate a new Boost:
Click on the 'New Boost' (Paintbrush) icon from the menu that appears.
This action opens the Boost control panel, allowing you to tailor the site's appearance.
Click on the lightbulb image to enable dark mode (A).
Choose a color you prefer; I opted for a blue tone (B).
Utilize the sliders (1,2,3) to adjust and enhance the dark mode ambiance.
Wrapping Up
Achieving dark mode in Jamf Pro 11 is straightforward. Once configured, you can create different accented color boosts for each of your Jamf Pro instances. I manage multiple Jamf Pro servers and have crafted a custom boost for each to enhance my user experience.